Advertising and Sponsorships

Interested in becoming a LonghornTailgaters.com sponsor, advertising on our site or making a donation?
Email one of us, or just make a donation... we appreciate it!


---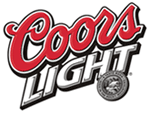 Capitol Beverage - Coors Brewing Co.

A million thanks to the local Coors distributor (Capitol Wright Distributing) for being so generous to our tailgate and supplying us with cases and cases of ice cold GameDay Refreshment.





---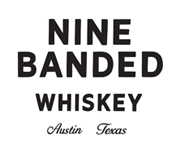 9 Banded Whiskey

9 Banded Austin Whiskey is a creative blend of fine barrel aged whiskeys made in the tradition of American Whiskey. Its flavor profile is soulful and clean, with the latter attributed to its water source - a limestone filtered, bubbling cold spring located in the Texas Hill Country. The end result is a well-rounded and approachable whiskey with a subtle bite and laid-back finish. The creative blend is named for the Nine Banded Armadillo, a nocturnal roamer, and a nod to 9 Banded's home-base, Austin, Texas.

Check out their website at http://9bandedwhiskey.com/roam-responsibly/


---

Cultivate Public Relations

Cultivate Public Relations is a boutique public relations company based in Austin, TX specializing in lifestyle, hospitality and fashion PR. Our exceptional relationships, both personally and professionally, coupled with our industry know-how and experience, has repeatedly resulted in successful brand launches and on-going publicity for our clients. We take great pride in our comprehensive campaigns and corresponding client accolades. In addition to straightforward public relations, our specialties include social media strategy and implementation, grassroots marketing, community outreach, crisis communications and special events.

Check out their website at www.CultivatePR.com


---

Rudy's BBQ

Gameday food is generously provided by Rudy's BBQ.... the WORST BBQ in Texas!

Check out their website at www.rudysbbq.com





---

Kluck Construction

For almost 20 years, Kluck Construction has been providing quality residential construction services to the Greater Austin area. Kevin's quality and integrity is second to none and it shows in every single project -- big or small.

If you are in need of any type of residential remodeling, a new deck or patio cover, a new roof or possibly an larger project like an addition, give him a call today.


Check out his website at www.KluckConstruction.com





---

Ruben Morales Professional Photography

Thanks to Ruben for offering to capture all of us (at our best or worst) on Gameday! I'm sure that with his professional eye for details and energy he will catch us at our mosting interesting moments. If you are in need a professional photographer for any occasion please contact Ruben at 512-378-3632.


Check out his website at www.rubenmoralesphotography.com





---
Your donations help fund the direct cost of the tailgate. Believe it or not, a tailgate is very expensive to run... most of the time we are lucky to break even! :)